Festival of Sadness 2018 onwards




Since September 2018 the Festival of Sadness takes place upon invitation.



The heart of the Festival of Sadness is the Sadness Concert with singer Christina Fischer and dancer/performer Lucas Devroe. They proceed in a wondrous ceremony taking place in a specially designed traveling space, that can be constructed everywhere.

Margreet Sweerts guided both the performance and the design process of the Sadness Concert.
Painted Series' fashion designer Saskia van Drimmelen, embroidery artist Desiree Hammen and architect Tim Prins collaborated to design, dress and create this movable space for sadness.

In collaboration with a host (your organisation, gallery, symposium) the festival can be given new shape. A side-program being created together, like The Handkerchief Embroidery Workshop; a tribute to the old fashioned white cotton handkerchief. Embroidering these by hand enables us to muse about moments of sadness and share almost forgotten gestures of comfort.

The Concert of Sadness and the Handkerchief Embroidery Workshop can also take place independently.

www.festivalofsadness.com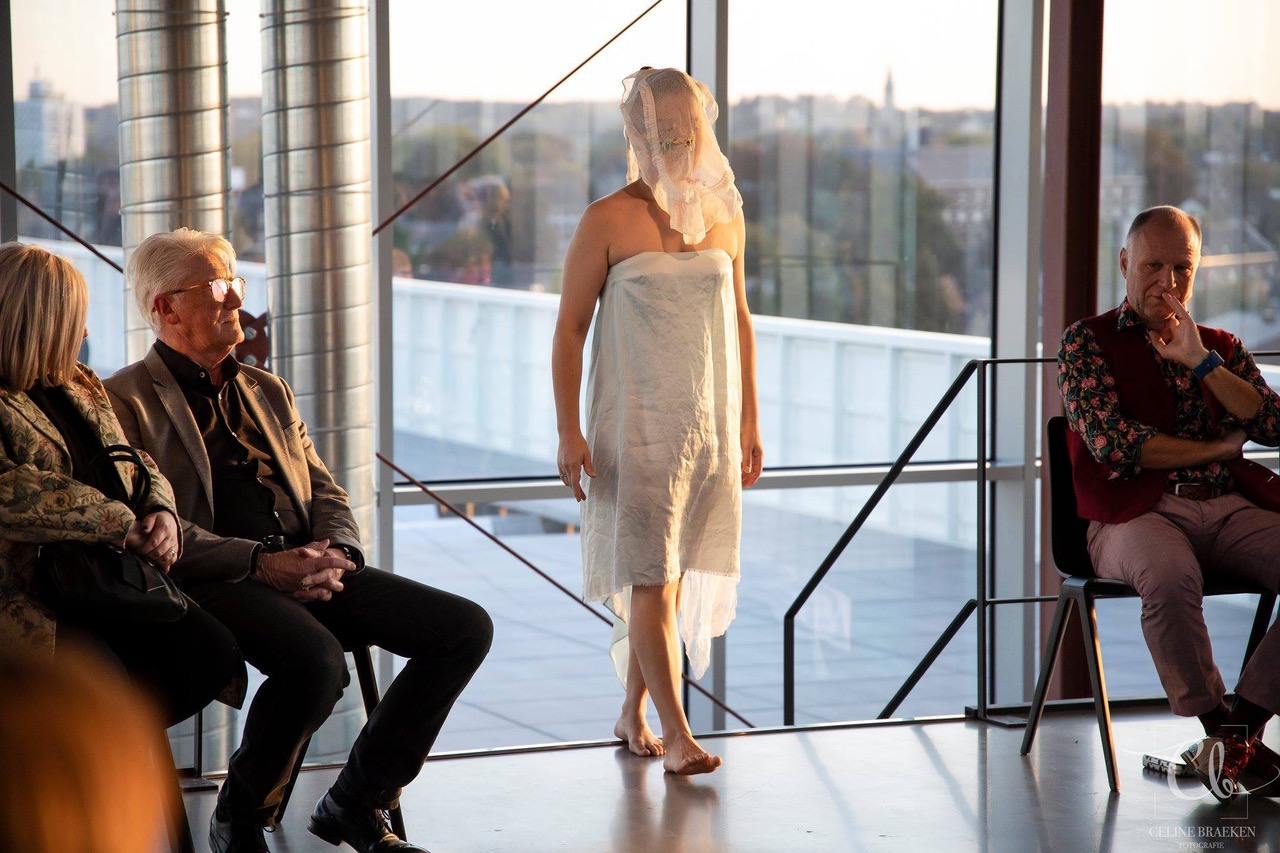 Whether you're feeling sad because you miss somebody, your dream failed, you've got an unrequited love, or you simply have woken up at the wrong side of the bed: everyone feels sad once in a while.

We seem to forget that life is a rhythm of ascendance and bust. A rhythm that isn't reflected in society. Whereas happiness is an emotion shared en masse, sadness seems an emotion kept secret, experienced at best individually and in isolation.


Where can you go to let go together? To have a good cry instead of a party? To make a common journey to the bottom of sadness? To feel that you're not the only one?