Gone With The Wind, exhibition at ZuiderzeeMuseum, NL 2011
Оn the occasion of the Gone with the Wind exhibition, initiated by
the Dutch maritime Museum Zuiderzee in Enkhuizen, Dutch fashion designers, photographers and illustrators were invited to create something new inspired by Dutch traditional dress.
Painted Series developed two dresses inspired by the driftwood shapes washed up on the shoreline where land and the sea meet. In the Zuiderzeemuseum the old boats laying on the shore particularly are impressing. Their long life and use gave them a meaningful history and even a soul.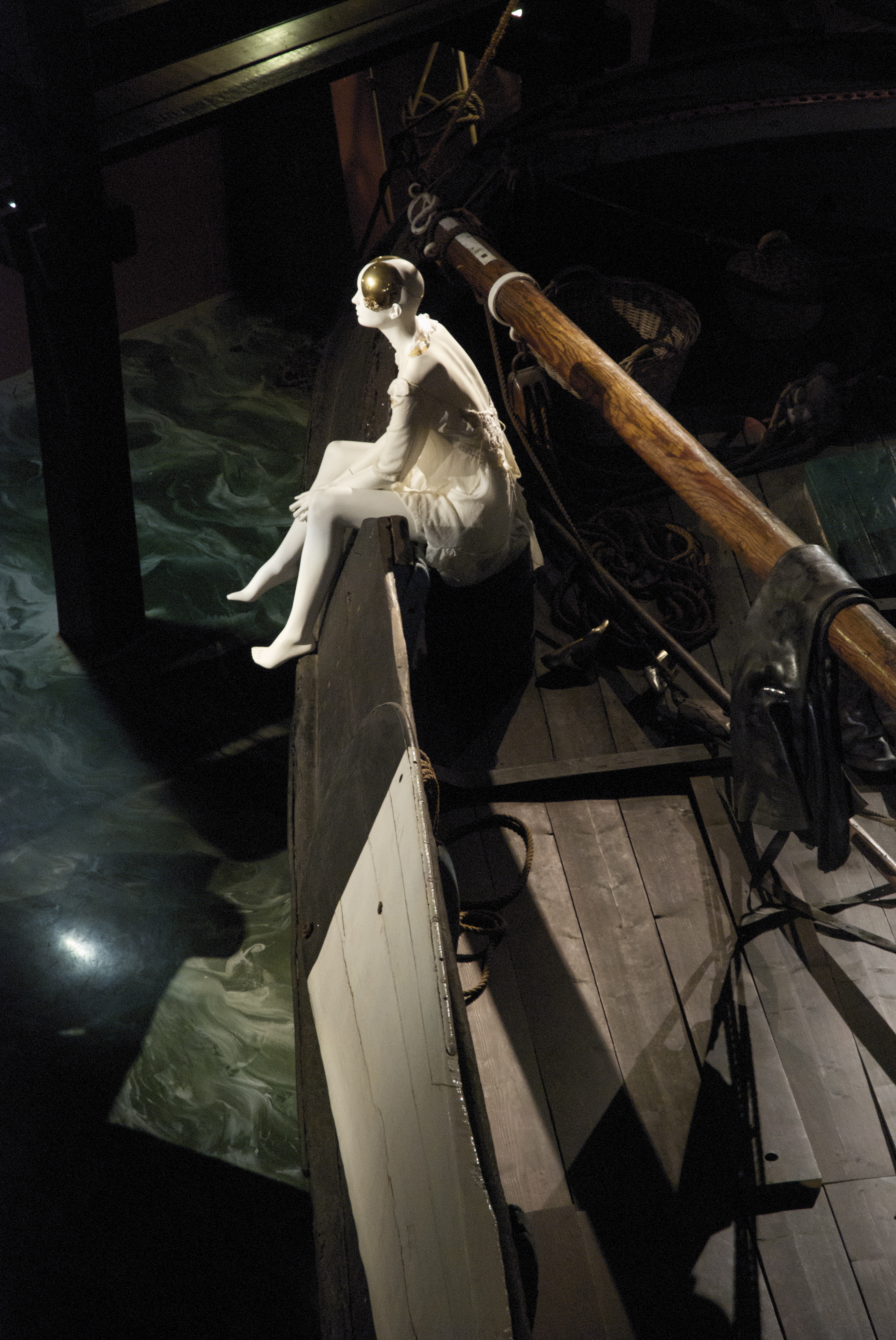 credit: © 2009 Bart van Damme